Wood Decking service in Carmarthenshire and Narbeth areas of West Wales
Fantastic decking for your property's garden
A wooden decking area can be a great addition to your back garden, providing an extra space for entertaining guests, a dining area, or simply a spot to lounge and relax in. Silverhill builders have constructed many timber decks in and around Carmarthenshire and Narbeth areas of West Wales.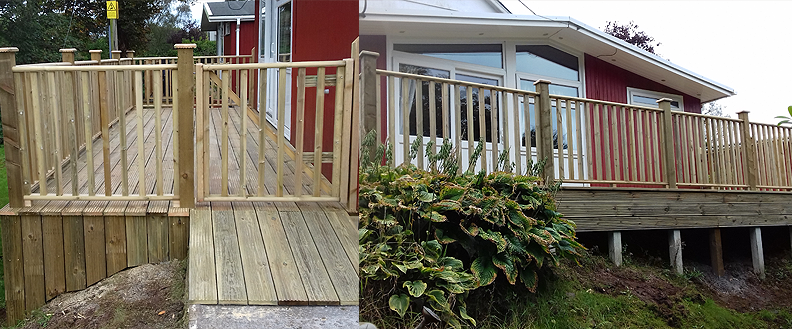 Kitchen Fitting Services
It is important to us that you are happy and satisfied from start to finish, so you can go and give your friends and neighbours our name with confidence. We have always worked on a referral system and repeat business from existing customers as well as from word of mouth recommendations. We are a local building firm that offers a competitive service for all of our general building works, which we will look after from start to finish.
Tiling Service for kitchen and bathroom walls and floors.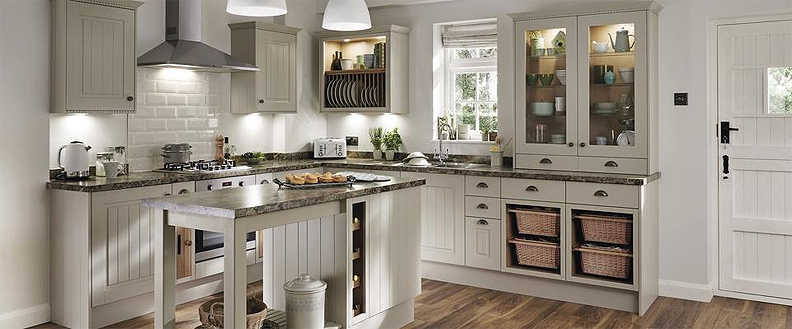 So give us a call today for kitchen fitting in the Carmarthenshire, Narbeth and Tenby area; you won't be disappointed.
Images and Kitchens supplied by www.howdens.com

i.  No formal partnership agreement exists between Silverhill Builders and Howdens Joinery Ltd
ii. The products shown have been supplied by Howden Joinery Ltd
iii. All relevant images and wordings are subject to copyright and remain the property of Howdens Joinery Ltd